ANALYSIS OF STUDENT PERCEPTION OF PRECEPTORS ON ONLINE LEARNING METHOD STAGE OF GERONTIC NURSING IN THE PANDEMIC OF COVID-19
Eltanina Ulfameytalia Dewi

STIKes Guna Bangsa Yogyakarta

Aan Devianto

STIKes Guna Bangsa Yogyakarta
Keywords:
Evaluation, Gerontic, Perception
Abstract
Nursing practice directly in the field is one of supporting the achievement of student skills. However, since the status of COVID-19 disaster response in DI. Yogyakarta is determined, giving effect to the learning process of nurses in STIKES Guna Bangsa Yogyakarta. The preceptor must modify the online learning method while still gaved attention to the achievement of the target competency for students. This research aims to identify student perceptions related to the appearance of preceptors, used a modified questionnaire. The design of this study uses descriptive analytic analysis with cross sectional approach. The results showed in general the process that was passed into the category very well. The biggest obstacle faced is the unstable internet network. But that does not reduce the achievement of competencies of students. The conclusions of the results of this study the professional practice learning methods conducted online at the gerontik nursing stage are in the excellent category and are able to support the achievement of student skills.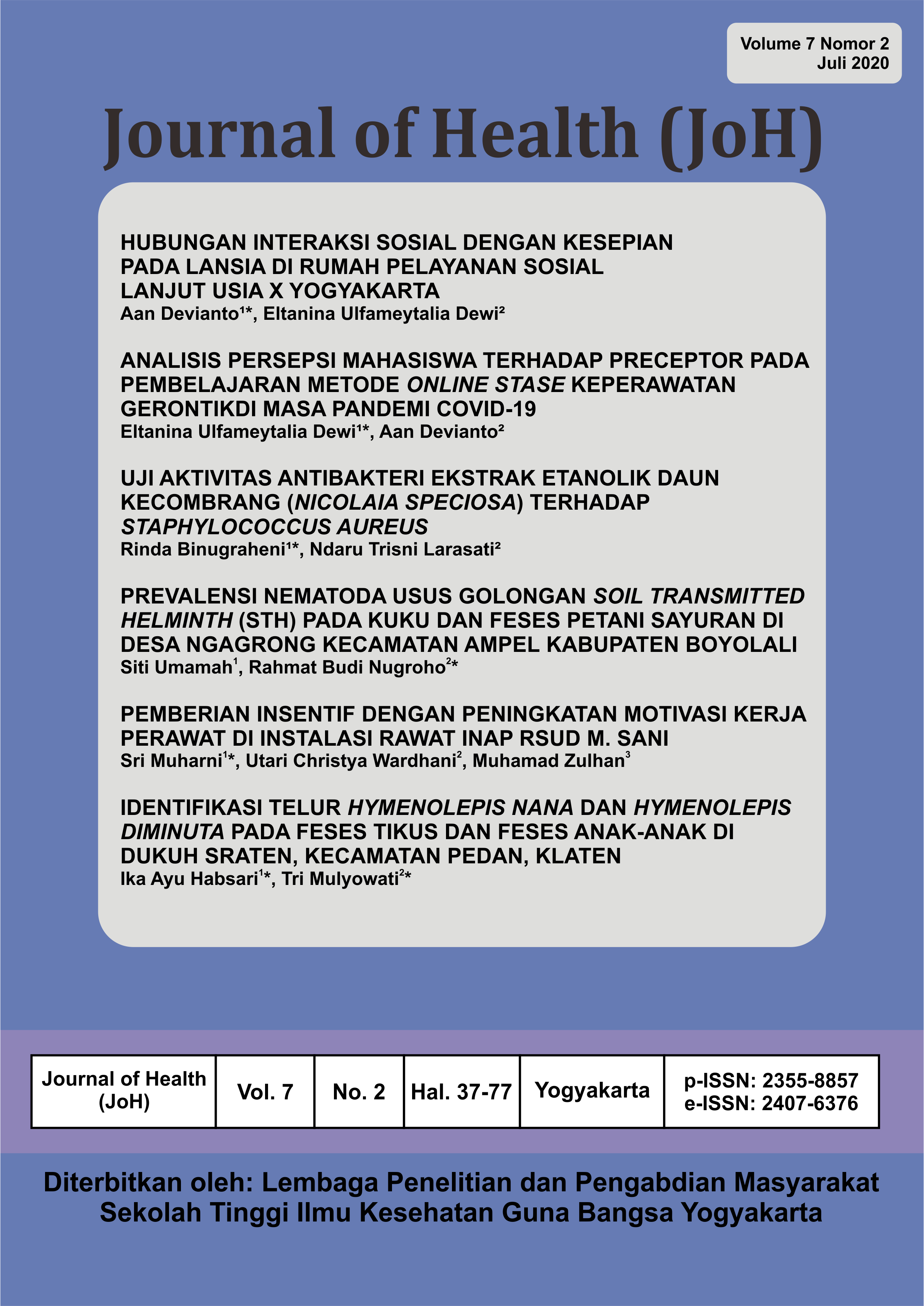 This work is licensed under a Creative Commons Attribution 4.0 International License.