RELATIONSHIP OF SOCIAL INTERACTION WITH LONELY IN ELDERLY AT THE SOCIAL SOCIAL SERVICE HOUSE X YOGYAKARTA
Aan Devianto

STIKes Guna Bangsa Yogyakarta

Eltanina Ulfameytalia Dewi

STIKes Guna Bangsa Yogyakarta
Keywords:
Social interactions, Loneliness, Elderly
Abstract
Mental and social problems experienced by the elderly who live in the most frequent homes are lonely, if loneliness in the elderly is not treated, then there will be a serious impact that arises depression. Some studies suggest that the elderly who live in homes have a higher risk of loneliness than the elderly who live at home together with their families. The purpose of the research carried out is to determine the relationship of social interaction with loneliness in the elderly at the Social Services Home of the Elderly X Yogyakarta. The research method uses correlation description with cross sectional design, purposive sampling with a total sample of 51 respondents, the research instrument uses questionnaires and the analysis method uses the Kendall's Tau test. The results showed the elderly in the social services house of the elderly X Yogyakarta with statistical analysis showed a significant relationship with a P-value of 0,000 (<0,05) with a relationship value of -0,508. Conclusion There is a relationship of social interaction with loneliness in the medium category.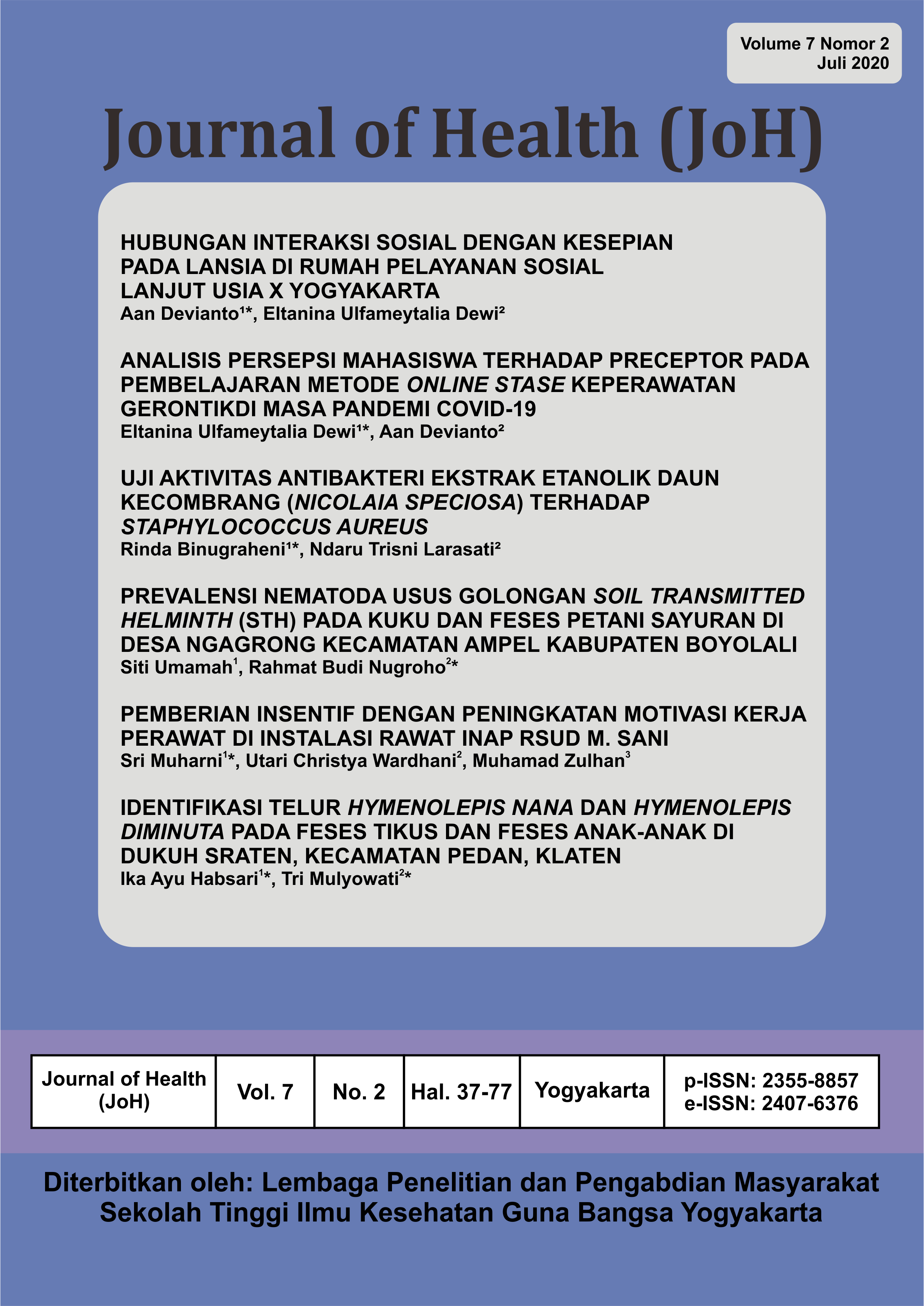 This work is licensed under a Creative Commons Attribution 4.0 International License.